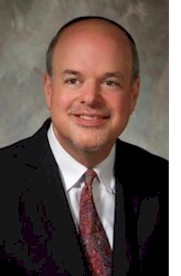 Rabbi David Kaplan was born and raised in Vancouver, Canada. He attended Ner Israel Yeshivas in California and in Baltimore, Maryland, where he received a Bachelors Degree in Talmudic Law. While at Ner Israel, Rabbi Kaplan developed a special relationship with its illustrious Rosh HaYeshiva, Rabbi Shmuel Yaakov Weinberg zt"l, from whom he received his semicha.

Rabbi Kaplan has been deeply involved in both the Rabbinate and in Jewish education. He taught in the Yeshiva College of South Africa in Johannesburg. This afforded Rabbi Kaplan the opportunity to learn the craft of teaching under the tutelage of the renowned master Jewish educator, Rabbi Avraham Tanzer, Rosh Yeshiva of the Yeshiva College. Rabbi Kaplan also taught at the Margolin Hebrew Academy/Finestone Yeshiva of the South in Memphis, Tennessee. He was a much beloved rebbe, and was affectionately known as the "pied piper" for his ability to connect with his students. He was honored there in 2004 with the Teacher of the Year award.

Rabbi Kaplan served as the Rabbi of the Beth Zion Congregation in Oshawa, Ontario, Canada. During his tenure in Oshawa, Rabbi Kaplan was a member of the Toronto Vaad HaRabonim and was a national board member of Bnai Brith Canada.

Rabbi Kaplan has most recently served as the Rabbi of Congregation Schomre Israel in Poughkeespie, New York for the past six years. During his tenure there, he secured the grant and laid the foundational work for a Poughkeepsie eruv to be completed in 2014/15.

Rabbi Kaplan and his wife Rochel, a talented educator in her own right, have a spunky, independent son, Yehudah Naftali.